With over 2,000,000,000 users now on Facebook, one has to wonder why a small business owner would not use the largest social media site as an advertising medium. Many of these businesses are advertising in newspapers, on radio and even grabbing low-cost placements on local television programming. But a smart entrepreneur would explore the potential of using Facebook ads to make more sales.
When we examine why small business owners are not using Facebook to advertise, it is usually one of these two reasons:
The small business owner has never tried using Facebook ads, has heard that advertising on Facebook is a waste of time and has no idea of proper advertising methods on the social giant.

Or, the entrepreneur has tried running Facebook ads in the past and found his/her R.O.I. (return on investment) was dismal.
For the first small business owner, we would say that just because someone tells you that the system doesn't work, we suggest you look some other small businesses that have had huge success using Facebook ads to make more sales. Keep in mind that the person telling you it didn't work for them may have not followed good advertising methods for social media.
Also, this post will help you understand how to advertise on Facebook to drive your sales higher.
This is also the answer for entrepreneur #2; we will show you how to get the most out of your Facebook advertising dollars.
By following the small business Facebook ad tips we are supplying you with today, your R.O.I. should greatly improve.
Before we start, consider this fact: the last SuperBowl had approximately 112,000,000 viewers. 30 seconds of advertisement time on that game cost the company around $4,500,000.
Now there are 2,000,000,000 users on Facebook and the average advertisement cost is $7.34 for every 1,000 people who see it.
Let me ask you, how many of those 112,000,000 people saw that 30-second ad?
And, the target market is much smaller on the SuperBowl… You get more BANG for your advertising money on Facebook.
Scroll down and see how to do so!
Tip #1: Use The Facebook Carousel
Not long ago, Facebook added a wonderful feature for small businesses. The product carousel allows you to enter various products in the scroll-able tool. This will allow your potential customers to interact and see a range of products.
Small businesses have several advantages here:
You can use the carousel to show how products integrate with each other.
You can also give customers various price options for similar products.
Lastly, you can use the carousel to tell a story.
Click through rates are always higher with carousels.
Tip #2: Do Not Be Generic
When we examine why many small businesses have low sales rates via Facebook advertising, the common denominator is generic ads. If you are trying to attract everyone with your Facebook ad, you normally will attract no one.
Before developing a Facebook ad, you should work with your team and develop buyer personas. A buyer persona is a fictional depiction of your ideal customer. You can determine this through past data and market research.
Using your buyer persona, your Facebook ad should be focused directly toward them. And when you install that ad in the Facebook system, you have the ability to target various demographics…
Age ranges

Gender

Location

Interests

Etc.
While this may cut down the amount of Facebook users who will see your ad, it also cuts down impression costs in showing your ad to people who will not show any interest.
Just as an example, it wouldn't make sense showing gardening equipment to people who live in inner-city high rises.
Keep in mind that the more you narrow down interest areas, the categories supplied in Facebook will allow you to focus on Facebook users closest to your buyer persona.
Tip #3: Outwit The Competition
There is an old saying, "Keep your friends close but keep your enemies closer."
We are not saying that competitors are enemies per say, but they are the competition. The wise small business owner closely examines the ways their competitors are advertising on Facebook and outwits them.
You may notice a competitors ad that is getting great results. Find a way to outdo that ad.
The competitor's ad says that on Wednesday, every customer who comes in between 1 PM to 3 PM will get 50% off.
What is stopping you from attacking that with: Get 50% off all day Wednesday or We like free and we know you do too; no % off on Wednesday… Buy 2 and Get 1 Free. It's Free Wednesday.
Just be creative and outwit the competition.
Tip #4: Ensure Your Facebook Business Page As Well As Other Social Media Profiles Are Completely Optimized
Many potential buyers want to know the small business they see a Facebook ad for is reliable. We have discovered that with a number of online scams on cons, many people will research a company before they click through their ad.
It is important that you fully optimize your Facebook business page as well as any other social profiles you may have, so when the potential customer visits them, they can feel comfortable with purchasing from you.
You should
Install a professional profile picture as well as a cover photo.

Completely fill out all the information sections. You should have contact information, hours of operation and write a professional "about us" biography.

Have a link to your small business website.

Including a presentation video and/or amazing product or operation images can be beneficial too.
Tip #5: Don't Sell… Capture!
Studies have shown that a large percentage of consumers will not purchase on their first contact with an ad. So, if you are using an ad with the intent of getting an immediate sale, you may be losing some potential future sales if that person forgets about you.
Small businesses are discovering that offering something for free to gain the Facebook user's contact information allows the business to use email to promote and educate via email marketing.
You can offer a free ebook, free trial, free app, etc. When the person clicks the Facebook ad, they are taken to a lead capture page where they sign up with a good email address. At that point, you can use a series of email promotions to build your brand position and trust. You do this using an autoresponder such as Aweber or Mailchimp.
By using this method, that one Facebook ad provides multiple opportunities to gain the sale and attain a long-time customer.
But do not stop with just collecting the email; after the person signs up, redirect them to hard to refuse sales offer. You will find a percentage of them taking advantage of the offer and you will make more sales.
Tip #6: Create A Video Ad
Facebook loves videos! The Facebook system puts a heavy priority on videos. Using a video format for your ad, it is more likely to gain higher activity in Facebook user's news feeds.
The Facebook stats have shown that over half of Facebook users watch at least one video on the platform daily.
When you use the video format for your Facebook ad, when the person scrolls over it, the video will start playing. This entices the Facebook user to stop and watch it.
You can show off your product range, your small business operation or possibly employees in action. The possibilities are endless.
Tip #7: Use Urgency Words And Phrases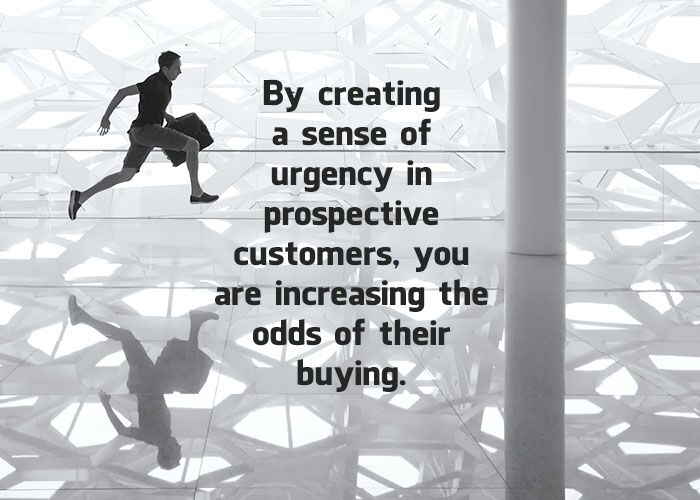 It is one of the oldest salesmanship strategies used… Urgency!
By creating a sense of urgency to prospective customers, you are increasing the odds of their buying.
You should consider using urgency words and phrases like:
Limited time
Prices going up soon
Hurry
Today only
Act now
Etc.
Tip #8: Be Social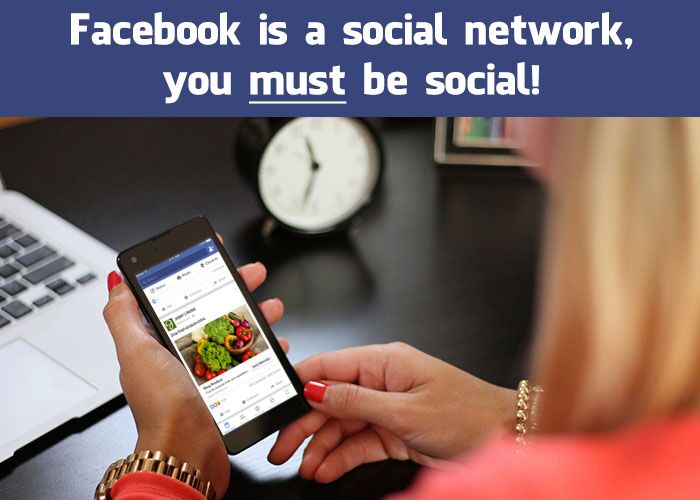 It is amazing how many small businesses will get comments or questions on one of their Facebook ads and will not respond.
Facebook is a social network, you must be social.
Responding to all will show that your small business takes a strong approach to customer service. Plus, the more social activity on the ad from comments or questions, the more noticeable it will be. You will find Facebook users sharing the ad just because of the comments. And, mores shares, more sales.
Tip #9: Boost An Already Successful Post
Developing a new Facebook ad for your small business can take time and there is no guarantee it will be successful. Sometimes ads we assume will have high conversions have little and vice versa.
But when you have already posted a high converting content piece and you know it is driving massive sales for your small business, you can simply use the Boost Post Facebook feature.
Using a similar format as a new Facebook ad, you can choose demographics that your boosted post will target.
You know the post works so use it for all it's worth.
Tip #10: Use Special Promotions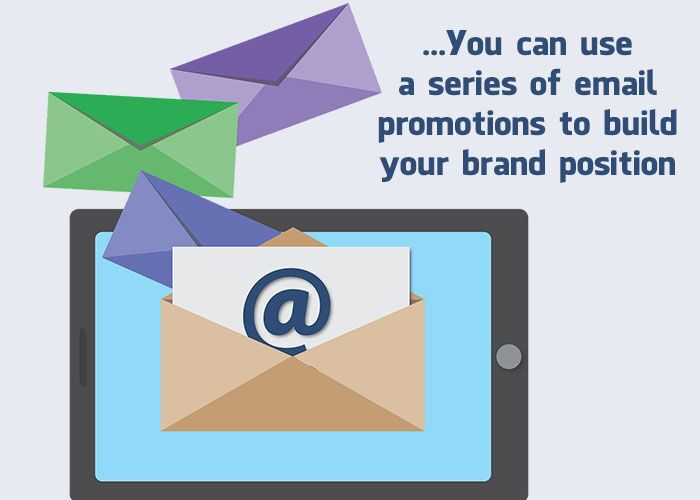 When you provide special promotions using Facebook, the users WILL take advantage of them.
We know this for a fact because that is Vionic's specialty.
You could run a deal feature where Facebook users must like your page to take advantage of the deal. And you can run it with a countdown timer.
Set up polls to discover just what potential customers who are Facebook users actually want and need. Again, they will have to like your page to participate which allows you to keep your small business in front of them long after the poll ends.
Offer your Facebook fans exclusive coupons directly from your Facebook page. This will boost sales and entice many other Facebook users to like your page.
And there are many other ideas we have perfected for small businesses on Facebook. You may want to run a photo contest or sweepstakes.
We have helped other small businesses make more sales on Facebook and we can help you too.
Conclusion
Whatever someone else may tell you, Facebook advertising for small businesses does work! It will increase sales if used correctly.
We challenge you to use the tips above to gain more sales for your small business. And, if you need our assistance, we are ready to help drive more sales for your small business.
If you have any questions about using Facebook ads to make more sales, just post them in the comment section below.
Before you go, be sure and take advantage of the free ebook we are offering: The Ultimate 10 Step Guide To Tripling Sales Using Facebook.
You can use Facebook to drive huge revenues for your small business. We have witnessed results.