With 2014 behind us and the New Year under our feet, you're probably wondering what lies ahead for your business in 2015.
At least, you should be.
It's not uncommon for small business owners to focus on what worked in the past instead of finding new ways to attract more customers and grow their business.
After all, we live in a fast-paced digital age when nearly everyone is connected through their computer or smartphone. If you're not marketing your business around this fact, you'll lose customers to businesses that are.
Walking the beaten path will always lead you to the same destination.
But, what worked in the past might not be as impactful in the future – especially for small businesses who don't understand that modern-day consumer and haven't quite integrated technology into their business plans.
So what's the forecast for 2015?
I've got the predictions and trend insights to help you gain some perspective and better market your business today!
1. Being Authentic
If there's one thing that an online consumer can spot, it's when a business is being real.
The modern customer is tethered to technology in one way or another.
Whether it's their laptop or smartphone, customers are constantly scrolling up, down, and around their screen, bombarded with ads battling for their attention.
It's refreshing when you see a message from a business or brand that…well, sounds like an actual human being.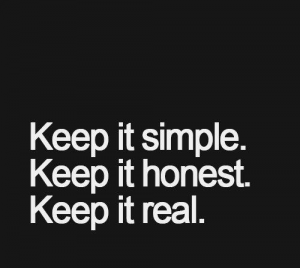 I like the way Jess Marranco over at HubSpot put it in her article on Human-to-Human marketing:
…businesses must find ways to reconnect with consumers on each device and each social platform they use, but in a way that enables those consumers to actually feel connected to the business on a more human level than was previously ever required.
Small businesses have a knack for catering to their local audience. You know and understand about your town or city's culture.
And I bet you'll be hard pressed to find a customer that doesn't prefer a more personalized experience when shopping.
When it comes to spending money, consumers want to know they are being taken care of, not being taken for a fool.
Broadcasting your authenticity across any and all marketing channels will be a key to success for businesses in 2015.
I mean, think about your favorite brands. The ones whose product or service you consistently purchase from. The one's you trust.
More often than not, their messaging resonates with you. It speaks to you in a ways that simply makes sense to you as a customer.
That type of connection is what customers in 2015 will be looking for from businesses.
So how can you build this trust?
2. Providing High Quality Content to Customers
2014 didn't just call for content, it called for lots of it.
Which has led to tons and tons of content being published across the web. So much so, that there simply isn't enough time to get to it all, even if you could!
But do people really want to read a 2,000+ word blog post on the features of your product? Or a 20 minute video that showcases your service?
The answer is yes - if it's engaging!
Providing potential and existing customer with content is an effective way to connect with your audience.
As I mentioned, the problem is that people are flooded with content and not all of it is that great.
Social media sites know this all too well.
It's why starting this year, Facebook will be tweaking its platform to decrease promotional content that its users are tired of seeing in their News Feed, and increase status updates promoting high quality engaging content.
So how can you stand out amongst the crowd?
By consistently providing your audience with undeniably high quality content. Content so good, they can't help but share it with their friends, which will boost your awareness.
Whether it's an original blog post from your website, a social media post, or link to a compelling article from another website, people are eager to laugh and learn so long as it speaks to them in a unique way.
And if you're really trying to make a splash with content in 2015…
3. Investing in Video Marketing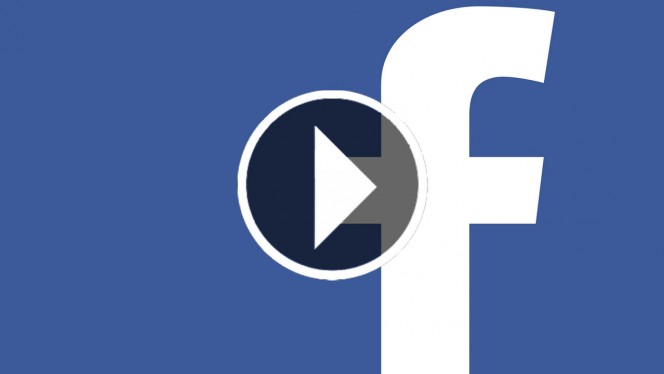 Small businesses have generally stayed away from using video in their marketing.
Who can afford to spend money for commercial television spots these days?
Thanks to the power of the technology and the internet, nearly every one has the capability to shoot, edit, and broadcast a quick video straight from their smartphone – which is something small business owners should begin to leverage in 2015.
After all, if a picture is worth a thousand words, how much do you think a video is worth?
You don't need a big budget to start making videos that connect with your audience. You just need to find creative ways to tell your story.
And make it pop!
But keep it grounded and customer focused.
Say you've decided to create a how-to video series that teaches people about your product, service, or industry.
The important thing to keep in mind is who you're making the video for: your target audience.
What kind of questions do you find customer often asking?
What problems do they typically run into?
Like your blog, the best of these kinds of videos show that you care about your customers and that you're there to lend a hand or advice when they need someone they can trust.
And if you haven't already noticed, Facebook is putting a spotlight on video posts by implementing auto-play in News Feeds and surpassing YouTube in number of views.
So get your cameras rolling!
4. Social Media Paid Advertising
If you've never spent any funds on paid advertisements via Facebook or other social networks, you may want to start setting a budget.
Starting this month, Facebook plans to look away from promotional status updates from Pages.
With organic reach nearly out the window as well as promotional posts, Facebook is really pushing for brands and businesses to utilize their paid advertising options.
Which, really, isn't such a bad thing.
One of the best reasons to spend advertising dollars with Facebook is the ability to focus in on custom audiences.
Everything from age, gender, education, and interests can be taken into consideration when targeting your promotional posts.
Facebook knows small businesses thrive in their respective local areas, and have created 'Local Awareness' advertising options to reach local audiences.
You can set a budget and your post will appear in News Feeds within a set mile radius around your business.
It's perfect if you are running a sale or promotional campaign that focuses on converting online traffic into foot traffic.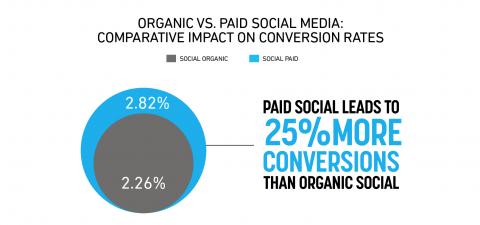 Now is the time to rid yourself of reluctancy. If your goal is to attract new customers and make sales on social media, now is the perfect time to give it shot. I'm sure you'll be happy with the results!
5. Utilizing Technology to Be More Data-Driven
As the saying goes: measure twice, cut once.
In 2015, small businesses who rely on stone cold data to make moves instead of 'gut feelings' will be in better position to make positive changes than those that don't.
These days, technology has become extremely accessible, yet most small business owners aren't even aware of the tools available to them that could save time and money.
From scheduling, project management, accounting, and customer relationship management, cloud-based technologies can share insights into your business that you may not be able to see otherwise.
By presenting you with data about your business in a digestible way, you're then able to spot areas where you're leaking money and wasting time, so you can respond accordingly and focus on growth.
If implementing technology sounds scary, don't worry – start small.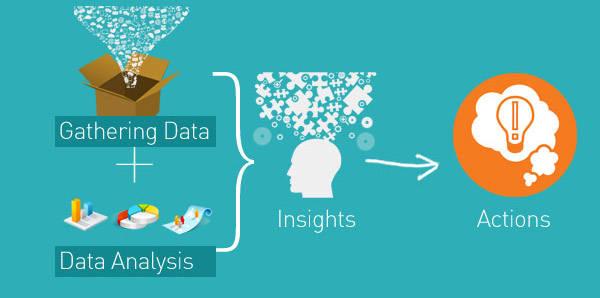 Use Facebook Insights from within your Facebook Page to get an idea of how you're performing on social media.
When running a deal or promotion through Vionic's Deal Maker, you'll be provided with sales and activity reports to let you know what's working and what's not.
Of course, collecting data is great, but only if you apply it into your decision making.
What's connecting with customers?
Do they respond more to informative posts and articles?
Humorous or inspiring photos?
Would they prefer to claim a coupon or participate in a photo contest?
When you become familiar with noticing trends through analytics, you'll gain the confidence to implement technology into your business on a bigger scale.
To sum it all up…
Be customer-centric. When the modern consumer engages with a business online, they want to know there's a human on the other end that can understand where they're coming from.
Provide content – from your website, blog, video channel, or social network of choice – that speaks to your target audience. Content that answers their questions. Content that builds trust.
To ensure you content gets in front of people, broadcast it with paid advertisements on social media. There's a lot of noise people are making online. Don't get lost in the crowd!
Test, test, test! Time is money, spend it wisely by harnessing the power of data through technology.
What do you think is going to make waves for small businesses in 2015? Share your thoughts in the comments below!