Your Facebook business page can be customized in a way that draws likes, shares and sales. We have discussed aspects of adding high quality images and superb content. But another area that can be highly beneficial is using custom Facebook tab ideas to give your Facebook page a unique style of it's own.
We have been helping small businesses utilize Facebook to grow their revenues using various means. By doing so, we have learned many Facebook strategies and techniques that work to increase conversions.
You may not know that you can utilize custom Facebook tabs. You are not obligated to just use the tabs Facebook automatically puts on Facebook pages.
We will give you some custom Facebook tab ideas, but let's explain the process of creating custom Facebook tabs first.
Creating Custom Facebook Tabs
Creating custom Facebook tabs can be confusing unless you follow a set course. We will give you a basic plan to follow if you want to create a custom Facebook tab on your own. These are the steps:
#1: Create Content Outside Of Facebook
The Facebook tab you are creating will generally lead people to your web page outside of Facebook. So your first order of business is to create a page.
Keep in mind that to use an outside web page as your tab, the URL must be secure. That means the website must have an SSL certificate. Your URL must start with https instead of http.
You should also have your web page set at a width of 520 px to 810 px. Anything less or more will give the tab visitor a bad experience.
#2: Login To Facebook Developer
Using your normal Facebook login information, sign in at https://developers.facebook.com/apps.
#3: Create Your Facebook Tab
Once signed in, you will see a green button in the upper right corner that says Add A New App. You will then choose the platform which will probably be website.
The system will offer you a quick start wizard, we suggest you skip that confusing mess by clicking skip and create app ID.
You will now be led to give a display name which will show as the tab name. You can also give your app a unique ID if you desire. It is not mandatory.
It will give you a test version option which the answer is generally no unless you are creating a Facebook game app.
Last, choose apps for pages and click create app ID. You may have to enter a captcha and you will then be taken to a dashboard.
#4: Configuration
In the dashboard, first, write the app ID on a separate piece of paper (you will use it later) and then click settings and click + add platform. Select page tab as your platform.
You will now enter the web address of the page you created. Remember, it should start with https. You will also want to say yes to the wide page tab.
Now just click save changes.
#5: Adding To Your Facebook Business Page
You will now open a new tab on your computer and in the address bar you will put the following information (bold will be the ID and URL unique to your tab).
http://www.facebook.com/dialog/pagetab?app_id=( INSERT YOUR APP ID)&next=(INSERT YOUR URL)
Once you have properly entered the info, click enter and you will be led to a page that says add page tab. Choose the page you want the tab on and click add page tab.
It should now be installed on your Facebook business page.
So now we will look at some custom Facebook tab ideas.
Capture And Contact Forms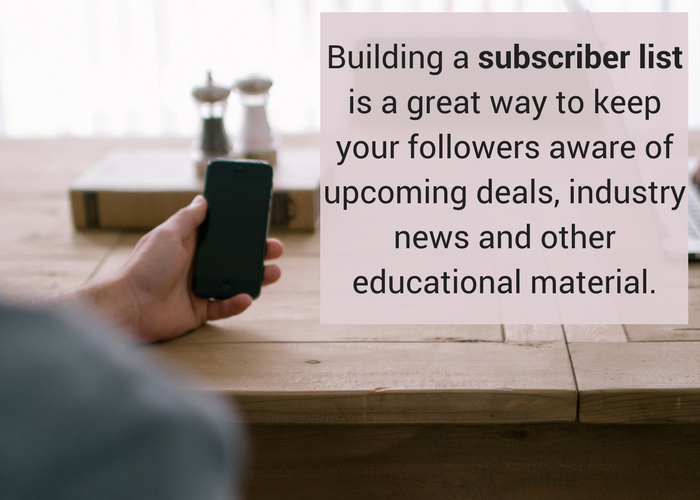 Building a subscriber list is a great way to keep your Facebook fans and followers aware of upcoming deals, industry news and other educational material.
You can easily add both capture and contact forms as a Facebook custom tab. You could use a name such as "Keep Up With Industry News" or "Questions Answered". 
Many small businesses just simply integrate their auto-contact system like
aWeber

MailChimp

Constant Contact
as the custom Facebook tab.
Appointment Setting Tab
If you have a business in which customers set appointments, a custom tab that allows your Facebook followers and fans the ability to set an appointment is a fantastic solution.
There are a variety of appointment setting websites that you could use as a custom Facebook tab:
Your customers will love the ability to just go to your Facebook business page and schedule their appointment.
Poll Tabs
A great way to discover the needs and desires of potential customers and clients is by using polls. You could set up a poll tab and have your fans and followers giving you the answers.
Vionic has been helping small businesses integrate polls into their Facebook business pages. When people participate in the poll we set up, they must both like your page and provide their email address. This allows you to keep in contact with them.
Check out how we can help you set up a custom Facebook poll tab here.
Coupons
Wouldn't it be great if you could set up a custom Facebook tab that will supply your fans and followers with exclusive coupons?
You can!
Yes, you could possibly do it yourself, but we have a system that takes the stress off you and we can help you develop a Facebook coupon tab system for your business page.
Try out the Vionic coupon integration system here.
Your Other Social Media Pages
Another great idea to build your following and create more revenues is by creating tabs that lead people to your other social media pages. You can integrate
Twitter

Instagram

Pinterest

YouTube
So if you Tweeted something cool, posted a neat Instagram image, pinned your best products or even created a great YouTube video, you can share those with your Facebook fans by creating a custom tab.
And, if you really want to jump into a cool custom tab, integrate your Podcasts into a custom tab.
Ecommerce
Do you sell products online via your website? You can add a "touch of ecommerce flavor" by developing a custom Facebook tab that features some of your popular products. When one of your Facebook fans click the product, they are taken directly to the product page on your website. It is essentially like getting a second store front for free.
Contests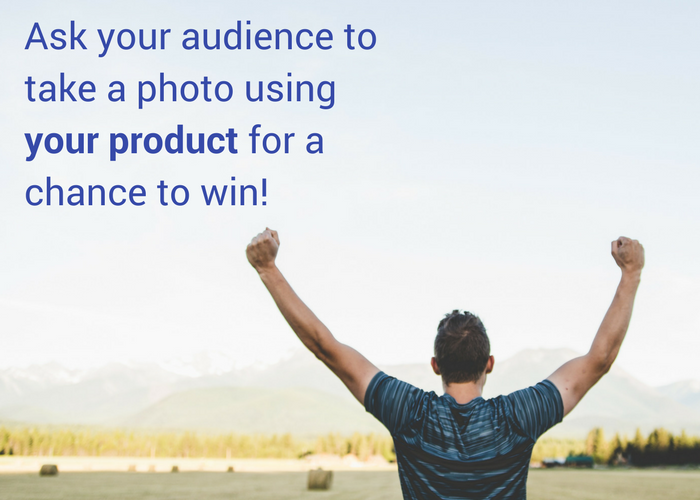 People love contests! Facebook users are enthralled by the chance of entering contests for a chance to win.
Using your creative touch, you could develop a contest and make it a custom tab… Enter To Win!
One of the most popular types of contests are photo contests. Ask your audience to take a photo using your product for a chance to win.
We have also helped small businesses integrate this type of fantastic marketing method. You can see the Vionic Facebook photo contest methods here.
Reviews And Testimonials
Another great tab idea is reviews and testimonials. When potential customers see the high ratings and how other normal people "back" your product or service, your conversion rates will increase dramatically.
Vionic Dealmaker
The statistics have shown that adding the Vionic Dealmaker custom tab on your Facebook page will increase conversions. There have been case studies with companies such as:
California Yoga

Office Max

Kiwilimon

The Game by Ronaldo

and many others
Many small businesses have had a huge influx of new customers using a Dealmaker tab on their Facebook business page. See more here.
Tools You Can Use
While we explained at the start of this post how to create custom tabs for your Facebook page, you may find that using various tools to make it faster and easier is the wisest choice. There have been many entrepreneurs who have created systems to make it easier.
For quizzes and polls you may want to consider integrating SurveyMonkey. Or maybe if you would like to have an RSS feed tab of your blog check out ScribbleLive.
If you have trouble staying consistent with posting try using a tool that you can plan your posts such as:
We also mentioned adding podcasts in a custom Facebook tab. The Libsyn podcast app works great.
Conclusion
As you can plainly see, you have the power to turn your Facebook business page into a strong profit machine. Custom tabs along with great images and helpful content will have Facebook fans watering at their mouths.
We know it works because we have been using these methods for small businesses and we see amazing results.
Let Vionic help you get the results you are seeking.
With millions upon millions of Facebook users, you are leaving profits on the table if you are not integrating the social media giant into your marketing plan.
As one last token of our appreciation for your readership, we would like to give you this Ultimate 10 Step Guide To Tripling Sales Using Facebook. All you need to do to get it is a comment below and we will send it directly out.
One other thing… Hit the share buttons and let other small business owners get this info. They will appreciate you for it.
Thank you and may your conversions increase dramatically!