The obvious reason you created a Facebook business page is to:
Get more likes

Attain new fans and followers

And get more clicks
Which ultimately leads to more sales and revenues. To do this, you want to up the engagement on your Facebook page.
Working with small businesses on their Facebook pages and running exciting promotions for them, we have learned how to 10x the engagement on a business Facebook page. And we are going to share the many ways to do so.
We suggest you get engaged with this in depth blog post to help you increase the engagement on your Facebook page today.
Show Your Personality
Just as each Facebook user has a personality that is evident by their profile picture, cover image and posts, small businesses need to also show their personality. Your social business personality is dependent upon the products or services you offer.
A funeral home probably should not use a humorous social personality.
Whereas, a Pizza restaurant could probably use humor in their social standing.
Keep in mind that having a Facebook business page is about being social. It is about showing your personality.
We suggest you have a brainstorming session to determine what your business social personality will be. Then ensure your profile and cover images reflect that personality as well as the posts you share. 
Ask Questions
Ask and they will answer!
This is a surefire method to rapidly increase engagement on your Facebook page. Ask a question that everyone will want to answer:
Who was your favorite cartoon character? (Elmer Fudd)

What are you doing on Labor Day? (Grilling hamburgers)

If you were stranded on a desert island with another person, would you rather gather wood or cook?
Do you see the point? You will have people answering the question and sharing it with others. Many of those people will like your page just because you asked them a question.
Make Your Readers Act
Just like asking a question, you can get super engagement when you tell people to act.
You could use something like, "Share a picture here of your bed-head when you wake up tomorrow."
Or, "Show us your funniest facial expression."
Believe us, people will engage with action related posts like that. Just get creative and tell people what to show. But be cautious too, you don't want people posting things that could be morally damaging.
Post Eye-Catching Images of Your Product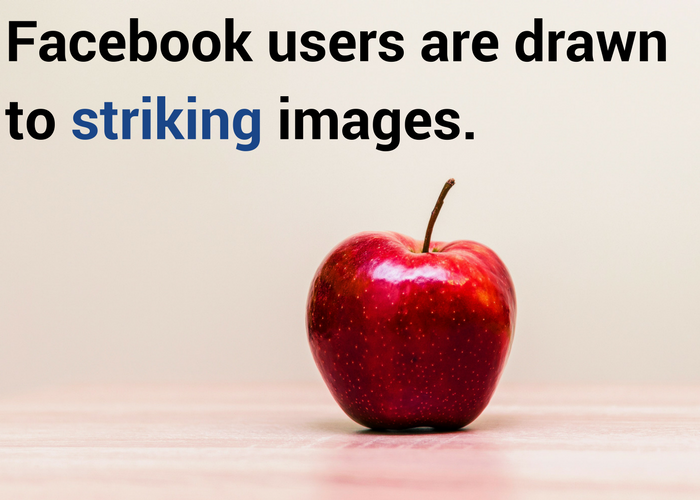 Use images that reflect your brand but also catch a person's attention. 
Using extreme color combinations or filters will entice Facebook users to have a closer look. To do so, they will often click the image which should lead them to your website where the image is larger. They will then be tempted to read the content and possibly become a customer. Facebook users are drawn to striking images. 
Post Shareable Content And Asking Them To Share It
Be it
Humorous

Controversial

Sad

Educational
Make sure the content you are posting "fits" your target audience and is shareable.
At the end of your post, just add: "if you found value with this, share it with others," or some type of share call-to-action that is similar.
Boost Your Posts
Mark Zuckerberg and the rest of the Facebook gang are in business too. The Facebook algorithms have been designed to help businesses gain engagement fast if they "pay to play."
If you have a post that you just know will grab people and get likes, shares, follows and buyers, it just may be in your best interest to pay to boost that post. In doing so, you have control over various demographics such as
ages

genders

locations

interests

and more
That boosted post will be shown to many Facebook users who fit in those demographics. You will pay for those who click through to see the post.
Facebook boosted post fees are actually quite reasonable.
Post At The Best Time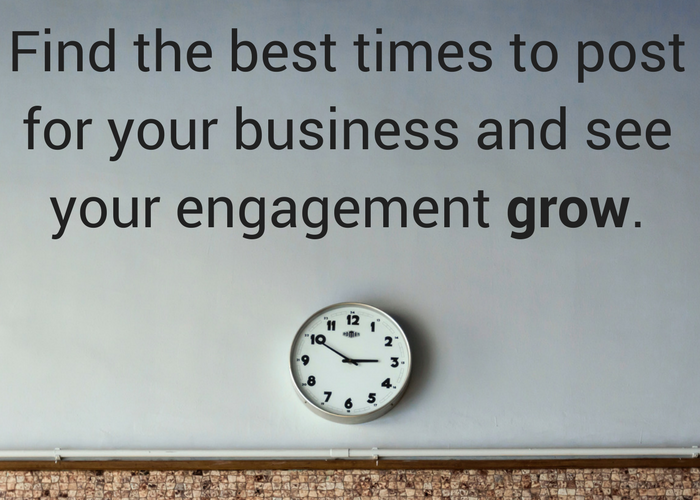 Just because there are more Facebook users logged in during daytime hours does not mean that is the best time to post for engagement.
Why?
Many people and businesses are posting during the day and news feeds become overloaded. People tend to scan their news feed. Unless you have a post that will just "grab" people's attention, you are better off scheduling your posts between the hours of 9 PM and Midnight. Find the best times to post for your business and see your engagement grow.
Those hours show the most engagement.
Focus on Organic Videos
Studies show that Facebook users engage with organic videos over 100% more than images.
When we say organic, we mean videos that are uploaded directly from your device to Facebook.
You could have a video showing how to properly use your product, opening the business, answering frequently asked questions or even showing before and afters.
Just be creative and as people scroll through their news feed and happen upon your organic video, they will get engaged.
Share Other Posts And Content
So you noticed one of your fans or followers posted something that is relevant to your brand or industry… You will create immediate engagement by sharing that post.
Also consider sharing material influencers post. By doing so, you may draw followers from that influential individual.
Use Coupons
Do you know anyone that doesn't like to save money?
I didn't think so.
Creating special Facebook only coupons are an excellent way to get 10x the engagement on your page today.
We have an excellent system to create coupons for you:
Those who grab the coupon provide their email allowing you to follow up with them.
They must also like your Facebook page to get the coupon.
We provide you with comprehensive reports.
And, you integrate video into your coupon campaign.
You can see how Vionic can increase engagement on your Facebook page with coupons here.
Ask For Feedback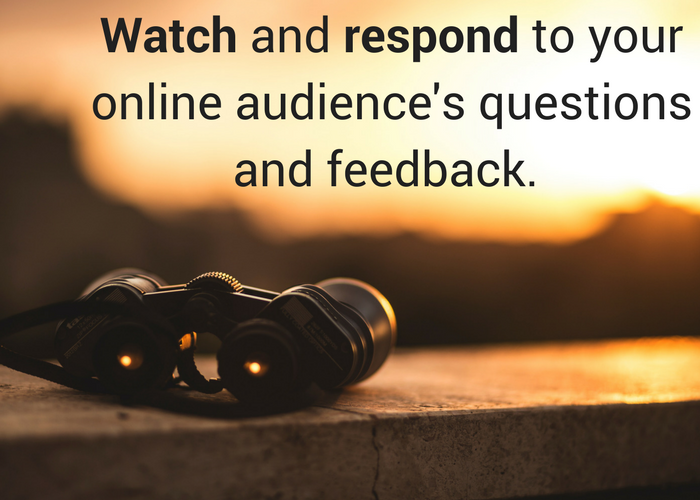 Many businesses have discovered that asking for feedback on certain business areas is not only a great way to get Facebook page engagement, it is also a good method to determine what customers want. Watch and respond to your online audience's questions and feedback. Ask things like:
We are redesigning the inside of our store. What color should we paint the interior?

What one thing would you enjoy in our waiting area to make your time more enjoyable?
Questions like these will generate feedback. But do beware of trolls posting irrelevant answers.
Use Your Live Feed
One of the newer benefits on Facebook is the live feed feature. You can use it to drive engagement outrageously high. Use it to do a feed of your staff doing their stuff, or producing one of the products you sell.
You could even use a live feed feature as you hand out free samples.
Use it to drive huge engagement to your Facebook business page and gain fans and followers.
Post On A Consistent Basis
This is an area where many businesses fall short. You need to be consistent. It is recommended that you post at least once per day.
Keep in mind that your fans and followers that share your content are expecting content from you on a regular basis. Don't let them down!
Re-share Content That Has Received Heavy Engagement In The Past
Past posts that have received a lot of engagement can, and will do it again. We don't suggest sharing them real soon after, but 2 or 3 weeks later you may consider sharing it again. Some businesses do so at a different time of day to catch news feeds that may have missed the post the first time.
Another consideration is to just look at high engagement posts and write something on a similar subject.
Create A Facebook Group
When you create a Facebook group related to the industry you are in, you will draw like-minded people and you can form a tribe. As you share high-quality information, your tribe members will share that info with other Facebook users who will in turn, visit your Facebook page and follow you.
You can use the Facebook group to:
Share new products or services

Answer and ask questions

Gain feedback on your business and your Facebook page
Respond To Comments And Questions Quickly
The quicker you can respond to comments and questions on any Facebook content you posted, the better engagement you will have.
Many entrepreneurs set up automatic notifications on their smartphone so they know when anyone comments on a post you published.
Remember, the faster the better!
Share Industry News
Keeping your fans and followers aware of news in the industry helps them get more in-tune to your business.
As an example, let's say you have a dog grooming business. You hear through the grapevine that the city council is voting on creating a dog park. Will you be the first to post it on your Facebook page?
Situations like that can create monstrous engagement with your Facebook page and ultimately, give you sales.
Use Other Social Networks
This is a simple trick that works!
When you publish a quality Facebook post, Click the timestamp of your Facebook post to get the permalink. Then use a URL shortener to create a shareable link.
Now share that link on
Twitter

Linkedin

Stumble Upon

and others
Invite the readers to join in on the conversation in Facebook. This is a great way to bring followers to your Facebook page from other social networks.
Host Contests
We always like to save the best for last. Facebook contests are a masterful way of increasing engagement by 10, 20 or 50 times the average.
People love to win free or reduced price items.
Believe us, they will participate!
How do we know?
At Vionic, we have helped small businesses host contests and sweepstakes and have watched those businesses have amazing engagement results.
A favorite of many are photo contests where you have Facebook users submit photos to win the prize you have. The plus to this is, the entrants must like your Facebook page to enter. Check out how photo contests work here.
Conclusion
Every day, more and more people create a Facebook account. But engaging those Facebook users is your challenge.
Use the tips we provided in this post and you will engage your Facebook readers and followers.
If you have any questions or feedback, be sure and post it below. We will answer quickly.
And, come join us on Facebook here.
One last thing before we go, grab this free ebook we are giving our readers: The Ultimate 10 Step Guide To Tripling Sales Using Facebook.
Thank you for visiting and may your Facebook business page get the engagement you deserve!