What is the first things that catch your eye when you are scanning your Facebook news feed?
The titles

Maybe the text

Possibly the names of the poster

But most likely… It is the Facebook post image.
If we are all honest, we look at the pictures. If the Facebook post image is intriguing, we just might read the rest of the post. We may click the link attached to it. And we might be apt to share the image with our friends, family and other Facebook members.
But, if the image looks blurry or is cropped unevenly, the odds of it getting shared and going viral are cut down drastically.
At Vionic, we help small businesses run Facebook photo contests, so we have witnessed what images grab the attention of Facebook users.
In this post, we will first explain the best dimensions of images used in Facebook. We will also give you various tips and strategies to send your Facebook post image viral.
Optimal Facebook Post Image Dimensions
Have you ever noticed a Facebook post with an image that seems blurry, or part of the image is cut off?
What has normally occurred is the person installing the Facebook post image did not consider the dimension structure Facebook uses. The image may have seemed like good quality, but because of the resizing, it made the image blurry or cut off part of the image.
With post images on Facebook, the optimal size is 1200 by 630 pixels. So you should try to upload at that size. Keep in mind that
On Facebook feeds, the image will have a maximum width of 470 pixels.

And on a Facebook page, it will have a maximum width of 504 pixels.
Shared link images for Facebook have nearly the same optimal size at 1200 by 627 pixels. Keep in mind the minimum upload sizes for shared link images:
For square photos in feed, the minimum is 154 by 154 pixels; rectangular must be at least 470 by 246 pixels

And square photos on page have a minimum of 116 by 116 pixels; rectangular images should be at least 484 by 252 pixels.
Facebook always scales images using minimum dimensions, so you should adjust your image resolution accordingly.
Tips And Strategies On Creating A Facebook Post Image For The Best Odds Of Going Viral
We will take you through a comprehensive series of tips that have helped Facebook users create post images that are suddenly like and shared by many.
You will want use these and measure the results.
Tip #1: Start With Quality And Relevance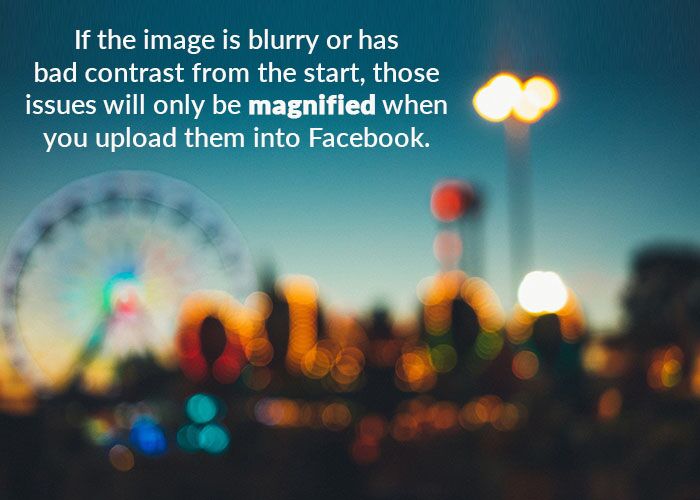 It only makes good sense that you start with a high-quality photograph. If the image is blurry or has bad contrast from the start, those issues will only be magnified when you upload them into Facebook. Most Facebook viral image experts start with images that are superior quality and scale them down to Facebook dimensions.
If the quality is magnificent from the start, they will look fabulous in Facebook.
We also mention relevance. The Facebook post image should be relevant to your brand, the text or the link you are delivering with the Facebook image. If your text is about fruits, you probably will not have a viral image if it is a head of lettuce.
Tip #2: Consider Mobile Users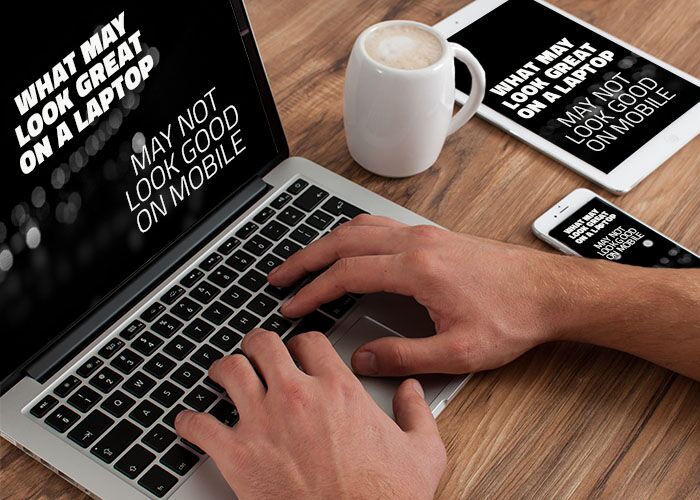 The percentages are high of people who check their Facebook from their smartphones or tablets. Mobile is in and you want to ensure that your Facebook post image looks as good on mobile as it does a laptop or desktop computer.
The best method is to simply review the image on a smartphone and make sure the focus subject is clear, plus any text is legible.
What may look great on a laptop may not look good on mobile.
Tip #3: Frame It
Using a frame around your Facebook post image gives it a more professional feel. The frame need not be fancy, just use one that goes with the image and its colors.
Some experts also use grid formats, putting more than 1 image in a single picture. This can allow you to introduce a text holder over the top and creates a sensational response.
Tip #4: Test Image Types And Formats
You want to pay close attention to the Facebook post image responses. When you are getting likes and shares on certain types of photos, you will want to try to replicate those types of images. On images that are not getting attention, you may want to examine why not.
Brainstorming sessions with team members is an excellent way to find out why.
Keep in mind that the title and text with the post can play a part in the attention your Facebook post is getting.
Tip #5: Simple Can Be Best
We have discovered over the years that the simple photos are usually the images that go viral on Facebook. You need not try to set up a stage to attain an image to go viral. Just a smiling face with your product can go wild. Or maybe your product in black and white giving it an antique appearance.
Try it simple, it may surprise you.
Tip #6: Play With Various Filters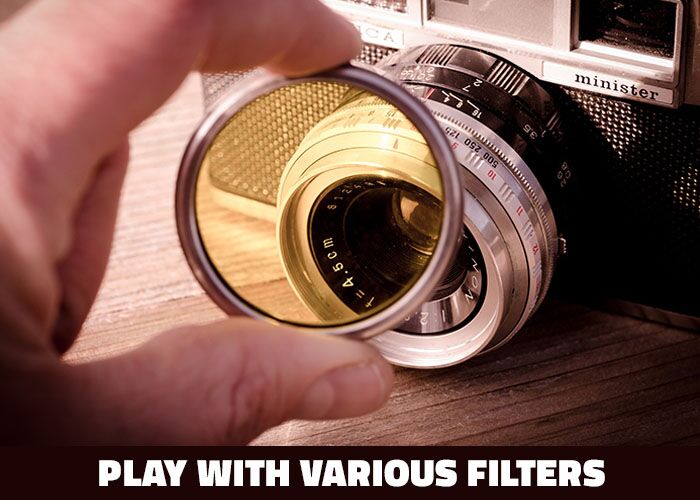 Some brands have discovered that using the same filter on all their images has created a "buzz" around their pictures and their brand.
We mentioned the grid format earlier; if you use the same filter on each of the images in that grid, they will seamlessly fit together.
You can even develop an image template that uses the same filter no matter what image or text you put in it.
Tip #7: Consider Paid Promotion
Maybe your advertising budget is not large. It doesn't have to be to promote one of your Facebook image posts. But doing so can take an average response on a Facebook post image and make it go viral.
You get to choose the target demographics of the people seeing your Facebook post. So just in case some people missed your image when you first posted it, by running a Facebook post promotion, there is a good chance they will be able to view your image, like it and share it.
Tip #8: Put Your Subject On The Edge
Studies have shown that subjects of images (other than a person's face) gain more attention if they are at the edge of the picture. Move the subject closer to the left or right, top or bottom, and you will grab the attention of Facebook users.
People's faces will grab attention no matter where they are.
Tip #9: Try A Consistent Pattern
You are trying to gain viral images to build your brand, your small business. Many brands, both big and small, have achieved brand awareness with their consistent images that go viral on Facebook.
It could be:
Different people riding the same horse in different backgrounds.

The same individual eating a different fruit in each image.

The same items arranged in different patterns to spell out words.

Etc
The consistency relies on your creativity.
Tip #10: Think Like Picasso, Rembrandt Or Any Other Artist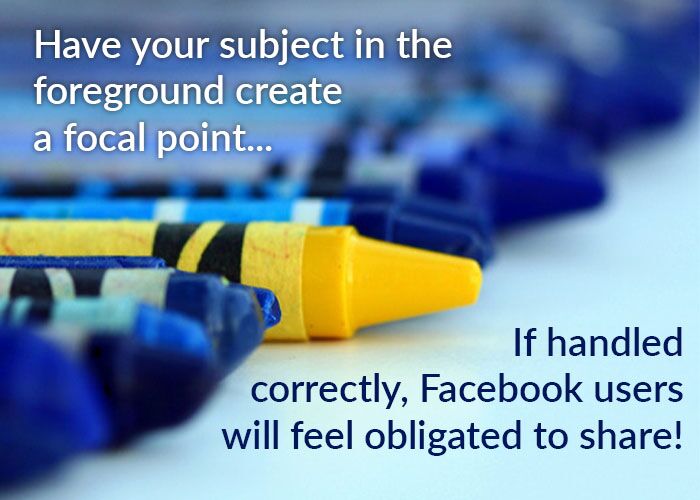 There are three basic areas that painters consider when creating their work of art:
Focal point

Light and shadows

Color combinations
Your images should have the same thought pattern.
Focal point: Have your subject in the foreground creating a focal point. Having various textures surrounding the focal point creates visual appeal. If handled correctly, Facebook users will feel obligated to share.
Light and shadows: Light reflections and shadows can play a huge part in the appeal of an image. Many photo programs have the means to adjust light and shadows creating a wonderful image that appeals to the Facebook users you want it to.
Color combinations: Creating interesting color combinations will keep Facebook users staring at your image because of your choice in colors. Use a color wheel and offset colors or blend versions of the same color. Picasso's Blue Boy comes to mind with this tip.
Viral Facebook Post: Tools That Can Help You
Not everyone is a PhotoShop expert and we all know that software can be time-consuming.
There are many other tools you can use to design and create Facebook post images that can go viral.
We will share a few tools that we know some of our clients have used and have had great experiences.
Awesome Social Media Graphics – Canva
Canva has layouts for nearly any graphic design you could possibly want. They have templates to match the appropriate dimensions for Facebook, Twitter, and others. There are also templates to design infographics and more.
You can take your high quality image and add text. The possibilities are infinite.
You can see more about Canva here.
Quotes For Your Viral Image – Quozio
If you have found quotes an excellent way to send a Facebook post image viral, you will love Quozio. Just enter your quote and who said it, and choose the Quozio template you want.
Cool Facebook Collages – PicMonkey
This is a cool picture editing program that has preset templates to create collages for social media, including Facebook.
So instead of having 1 image go viral, put them together in a collage and have them ALL go viral.
You can try out PicMonkey here.
Resize Images For Facebook – Social Image Resizer Tool
Getting that image to the right size and having it still look as good as when you snapped it is important. This tool does the hard work for you.
Just upload your image and choose the dimensions you need and "boom" there it is!
We highly recommend this tool to ensure your Facebook images are sized right.
You can use the Social Image Resizer Tool here.
Okay, Let's Do A Once Over Of All The Info You Just Received
Make sure your Facebook image dimensions are optimum.

Images must be relevant and high quality.

Your images need to be mobile-friendly.

Frames help images go viral.

Test, test and test again.

Keep it simple.

Try filters.

Paid promotions.

Subject off-center.

Consistency,

Your image is art.

And tools to help you create viral Facebook post images
Conclusion
If you follow the tips and advice we provided here, you WILL create wonderful Facebook images your fans and followers will love.
The shares will go up as will your business.
So come back and let us know how well this post helped you.
And, do know that we can help you have a viral Facebook photo contest. You can have your Facebook fans enter their images and they will be going viral on your page. See how we can help you here.
If you have any questions about this post on Facebook post images, just post them below.
Also, help out your Facebook friends and share this post with them.
And lastly, be sure and get your free ebook: The Ultimate 10 Step Guide To Tripling Sales Using Facebook.
Thank you for visiting.