Do you need refreshing approaches to presenting content to your social media audience?
For as long as people have been writing, they have used literary devices to better capture and retain the attention of readers. Literary devices are tools for establishing a sense of familiarity, which you can use when presenting your content. By utilizing these three literary devices, you'll be sure to stand out in the sea of social media feeds.
SEE ALSO: Shocking Plans For Facebook Pages…And How They Will Affect You
Alliteration
Alliteration is the repetition of the same sounds at the beginning of words (or syllables) in a sentence.
Let's take Whole Food Market's Facebook Page as an example: "These salads shine as a main dish…And they're super satisfying"
This is pleasing to read among boring, everyday text since the human brain is designed to recognize patterns.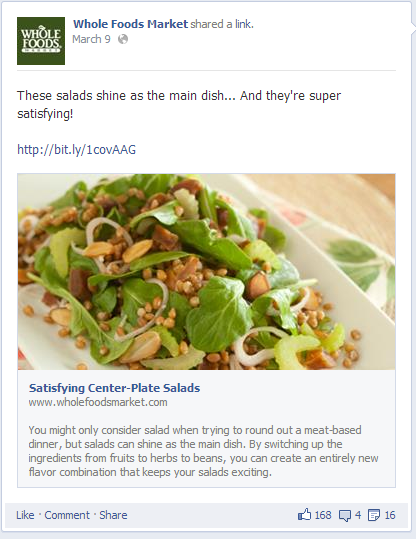 Pun
A play on words goes a long way to keep things fun and amusing. Just be sure to keep your puns relevant to the topic.
Example: "Orange you glad that spring is here?!"
"Orange" in place of "Aren't" works not only due to similar pronunciation, but because the color and fruit itself is relevant to the spring season.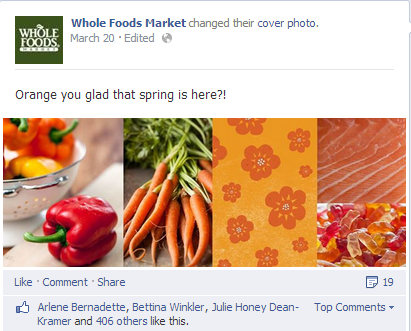 Suspense
You don't have to be Stephen King to keep your audience on their toes. Suspense creates a state of anxious uncertainty about what may happen. This is a great way to promote social media engagement from post to post when revealing useful information to your customers.
The Setup…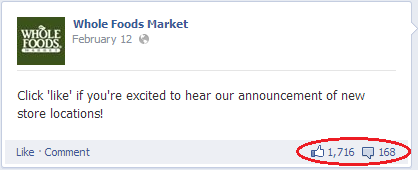 The Reveal…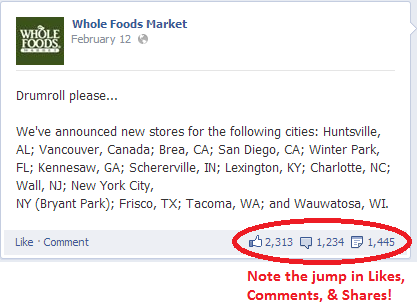 There are plenty of literary devices to choose from and each one may apply in one way or another to every piece of content you create. It's important to test and adjust according to your audience's reaction to devices. Communicate in a way that is consistent with your business persona, yet aligns with your customer's social media behavior.
Think of any other literary devices that would add to your content strategy?
Share your thoughts and experiences in the comment section below.