Each and every small business wants a never-ending flow of customers.
But, where do these customers come from?
Depending on your small business, that question may generate a variety of answers, but mostly, small businesses draw the majority of their customers from near their business.
A large percentage of consumers prefer to buy local. They know they are helping their neighbors and supporting their community. So that is one huge advantage small businesses have in attracting a local customer base.
At Vionic, we help many small businesses build their customer base. You see, we like to help the smaller guy. That is why today, we are going to provide you with small business advice that can rocket your local customer base.
We will provide you with various tips, tricks and strategies to attract the locals. So scroll down and learn.
Do Face To Face Networking
If you are not already doing so, it is important that you attend local events. Use it as a means to network. Consider wearing your small business logo. Be it a hat, shirt or jacket, you could put your logo and location and self-advertising as you attend local events.
When you talk with people, offer your business card. As people see you and converse with you at various events, your small business will gain more recognition.
Partner With A Company That Has A Similar Customer Base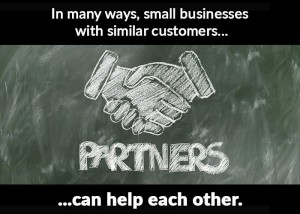 Finding and partnering with a local business that has an established local customer base that is similar to the target customer base you are seeking is local marketing wisdom at its best.
Just an example, let's say you recently opened a barber shop and two blocks away is a beauty parlor. Talk with the owner of the beauty parlor and offer an exclusive discount to their customers where you will cut the hair of the men in their family.
The owner of the beauty salon should be happy with such an arrangement because it is something they can give their customers with no cost to the salon owner.
In exchange, the salon owner could run a similar program for the wives of the men's hair you cut.
In many ways, small businesses with similar customers can help each other out.
Learn More About Your Current Customers
The more you know and understand about your current customers the better you can integrate changes to serve them. This will lead to more local customers flocking in.
Just adding certain features that set you apart from your competitors.You can do this in a couple of different ways:
Hand out customer surveys

Ask your customers their opinions

Or

run polls
Focus On Having the Best Customer Service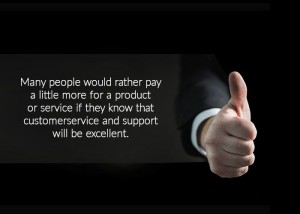 Statistics show that small businesses that focus on customer service have increased revenues. Most customers understand that mistakes do happen, but if you go to all extents to ensure that customer is satisfied, they are likely to tell several of their local friends or family about your outstanding customer service.
Many people would rather pay a little more for a product or service if they know that customer service and support will be excellent.
Educate Your Audience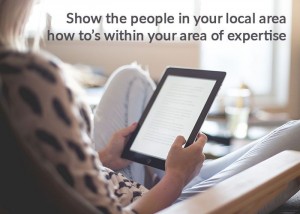 The days of high-pressure sales are gone. In this era, people tend to buy from small and large businesses that educate them on the best practices.
There are many ways you can educate consumers:
A blog

On social media

With eBooks

Or even hold occasional classes or workshops
Show the people in your local area that you are a leader in your industry and you will discover that your local customer base grows quickly.
Optimize Your Small Business Website
This is an area many small businesses neglect.
It is important that you optimize your website so the search engines know what your locality is.
Some of the more important things you should try is:
Include your locality within your website URL

Have the locality in the page titles

Always include your city or area in the Meta Description

Try to include the locality in H1 and H2 Tags

Have the locality integrated within the content

Make sure the local area fits seamlessly into the content. You do not want to "stuff" it in.
You can submit your website to various directories. Just search:
Your City + "Directory"

Your Zip Code + "Directory"
By doing so, your website will be discovered easier when people search certain terms within your local area.
Last but certainly not least, claim your Google My Business page.
Choose the proper categories for your small business.

Install your business address and correct phone number.

Make sure you have hours and days of operation.

Write a great description.

Upload high-quality images.

And you can ask current customers to add reviews.
Social Media is Your Friend
Just like your small business website, we suggest you build a small business social media profile.
Many businesses start with Facebook. Recently, we wrote a post on how to build a Facebook Business page.
Once you do so, you can attract many local social media users. Share your website or blog content, answer their questions and build relationships with these potential customers.
At that point, you can run various promotions to rocket your local customer base using Facebook.
Run daily deals

Offer coupons

Run photo contests

Or have a sweepstake
There are many ways you can use social media to rocket your local customer base. We can help!
Reach Out To Your New Customer Base
There are many ways you can reach out to your local community using information from your current customer base.
Maybe the local school needs basketballs, you could donate them and your small business will be known.
Or let's say you have a small health care business. You could donate some health related materials to the local senior center.
These methods of reaching out will draw in customers.
Offer Special Deals To Your Current Customer Base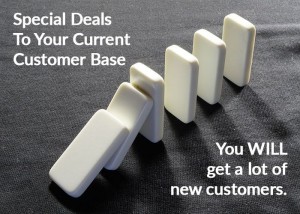 Did you know that you can turn your current customers into great salespeople for your small business?
Just set up a program where you will give them a large percentage off when they refer a paying customer. It will amaze you how many new customers will walk through the door when you integrate a program like that.
You can create a domino effect that WILL generate a lot of new customers.
Continually Test Your Strategy
As you grow your local customer base, you will see what is popular and what isn't.
Customers expect new items or services on a regular basis. As you see something isn't selling much, drop it and add something new that is more desirable to your customers.
Just as an example, you run a hair boutique and you have been getting a steady flow of young women who are getting their hair dyed in odd colors. Why not add a product line in a wide variety of colors and offer to do matching nails?
Develop A Loyalty Reward System
Loyalty rewards are another system small businesses are using to both attract new customers and to retain current customers.
You can use something like:
Buy 5 and get the 6

th

one free

Or use the service 4 times and get 50% off the 5

th
Many consumers have become so adapted to loyalty rewards that your small business should absolutely integrate one for overall customer satisfaction.
Make Use Of Technology
There is so much you can do with technology to help you gain a huge local following.
If you have a shop that uses an appointment system, instead of having the consumer call, be put on hold and hang up when it takes too long, you could have them choose the appointment time via an auto calendar that does the scheduling for you.
Or maybe you have a pizzeria. In the same format, the person could order their pizza by clicking buttons and you just have to look at the order coming in and make them.
Automation and technology can be wonderful if integrated correctly.
Use Snail Mail
Another advertising system that can work wonders are simple postcards.
You could get a simple postcard developed with your business and a special coupon that can be used if the person brings the postcard with them.
You can get a local mailing system set up through USPS or use other services that will target certain lists such as age, income or gender.
You can keep statistics on how well this system works by how many postcards are brought in.
Use Local Advertising Techniques
You may consider running an advertisement in the local newspaper or in various local publications.
Maybe the local radio station has good advertising rates.
Another method is to use fliers or even ask non-competitive businesses if you can advertise in their storefronts. Be creative with your advertising efforts.
Use Paid Social Media Advertising
Nearly all the social media outlets have methods to advertise your small business and reach thousands of potential customers.
What's more, you can determine many of the demographics such as
Locality

Age

Race

Gender

Etc.
Only the demographics you claim will see your ad and in most cases, you won't pay unless the person clicks the ad.
You may also consider using Google Adwords or other advertising mediums. You can use Pay Per Click or Pay Per Purchase programs that also use your determined demographics.
Some Examples Of How Local Businesses Rocket Their Local Customer Base
Just for some fun, let's look at a few ways small businesses have rocketed their local customer base:
The law firm who writes an ebook of odd laws still on the books in (local area).

The cleaning service who took a weekend to clean the local river bank while the local news wrote an article about their masterful cleaning.

The home health care business who does a senior exercise class every Tuesday morning at the senior center.

The personal trainer who offered to coach the Junior High School girl's track and field team.

The graphic design artist who provided a free logo for the non-profit low income store.

The photography business who did free shots of all people over 100 years of age for their families and the local newspaper.
Conclusion
Gaining a huge local customer base is only limited by your imagination. Get out into the community and be yourself. Show the local population you value them and they will learn to trust and value you and your small business.
Do you have any questions? Just ask them below.
As an added bonus to this information, we would like to give you The Ultimate 10 Step Guide To Tripling Sales Using Facebook.
We know that you can build your small business to huge heights.
Thank you for visiting.